Last week, Pachyderm family & friends showed up and helped in the biggest way. The Estate Sale was a success. We raised enough to cover rent while we transition to the new digs in NoDa.
I am so very grateful to have such a supportive community around me. This has been a very transformational time for me personally and professionally. Thank you to all of you have showed up for us over the past month. <3
So the move is done and now it's time to ROCK on 22nd Street! This week the bathroom and sinks are getting finished. We are still waiting on the city to approve the plans for parking and wheelchair ramp. So no babyPUNK or Workshops until that gets built. The date for the official opening day is Star Wars Day!!! May the 4th!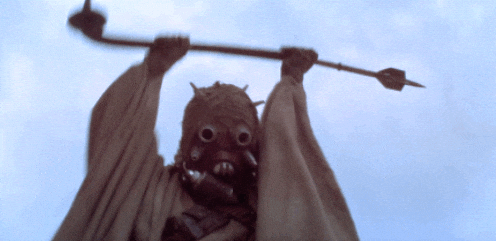 I can however teach private lessons. I'm taking this week to get my things in order, this weekend to lead the Women Rock Retreat that is SOLD OUT (get your tix to the show at the Evening Muse here), then we are all in starting on Tuesday with the first Lady Rockstars class at the new spot!
Wednesday-Saturday my schedule is ready to get booked so secure your spot on the booking part of our website. I'm not going to over extend myself with as many students this time around. Personally, I plan on focusing on more group classes and bringing in more teachers to teach one on one. I'm going to cap my personal student count at 8, so if you want some instruction from Krystle Baller, lmk soon. I have a feeling I'm going to book up quickly.
Rent went up so my pricing is going to get bumped up a little ($5). If you have already paid in advance with the other pricing, you're good until it's time to re-up.
We bill at the beginning of the month, I just need a card to put on file. You can pay it all up front or just pay the amount you'll owe for the upcoming month. I switched so new software so you need to give me your card again if you haven't already.
Private Lessons Pricing
Month to Month Lessons
30 Minute Lessons - $45
45 Minute Lessons - $60
60 Minute Lessons - $85
Six Months of Lessons
30 Minute Lessons - $40
45 Minute Lessons - $55
60 Minute Lessons - $80
12 Months of Lessons
30 Minute Lessons - $35
45 Minute Lessons - $50
60 Minute Lessons - $75
PML currently offers guitar, bass, ukulele, & drums. I'm interviewing piano and voice teachers over the next few weeks so hopefully we find some folks by our Grand Opening Date! Eric is coming with me and he is opening his schedule for Wednesdays.
Looking forward to showing y'all the new digs! Thanks for showing interest in the fun things we are doing in the community. Hope you'll join us for something soon!