Estate Sale (Thank You, Universe)!
I have a penchant for those "right place, right time" moments.
Little known fact (yet probably an obvious one) I'm a pretty damn good web designer/graphic artist. I've been trying to hustle some extra cheddar to float me during the transition to the new space so I put it out there that I needed some website jobs.
A new friend/student recommended me to one of her clients. I show up to her house to do the initial consult/take photos for her site and right above the doorbell was a moth... long story short these night butterflies are a sign to me that I'm on the right path.
This woman, Susan, is incredible! A powerful badass, if you will. Her business is Estate Sales. We connected right away and I built her a beautiful site with the quickness. Not only did I get a client, but I also helped a friend who needed a place to live. She had an apartment for rent and I just happened to know someone that needed a spot quick. Her tenant moved out and he moved in the same weekend.
Not only that, but I happen to be needing to have a freakin' Estate Sale! It hadn't even dawned on me that that was a thing, honestly. I have to downsize a lot of my stuff to move to the NoDa location and I've been really overwhelmed and stressed about it.
Bumble Bee Estate Sales swept in and helped me sort, price, and stage all of the items I have for sale. She is a goddess and I can't thank her enough for her help. Not only has Susan helped me with the things, she also has been collecting instrument donations for Girls Rock and PML on behalf of her biz so she can give back to the community!!!!
If you want some vinyl records (I have over 3,000), Furniture, Decor, instruments, or musical equipment please come by.
Pachyderm Music Lab Estate Sale
Friday, March 29th from 10-3pm
Saturday, March 30th from 10-3pm
Sunday, March 31st from 10-2pm
You'll get some cool stuff on the cheap. This is a great opportunity for you to start your vinyl collection, a band, or get some nifty household stuff. So get in your truck and come on!
Plus you would be supporting 2 awesome small businesses.
Thank you PML fans and Universe!!!!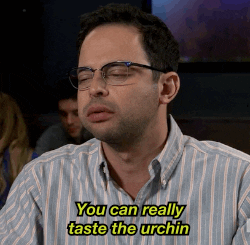 PS: If you would like to volunteer to help me with this the day of, please message me. I need some extra help keeping a watchful eye while we draw in the random street urchins.