The Most Common Mistake People Make When Buying a Guitar or Bass.
I always get a ton of inquiries on what kind of guitars and gear folks should buy this time of year. Here's a list you can reference when you are doing your Christmas shopping or trying to find your own starter guitar. I see the same scenarios again and again every year so hopefully this answers some of your questions and keeps you from making the same mistakes lots of other folks do when buying new guitar or basses.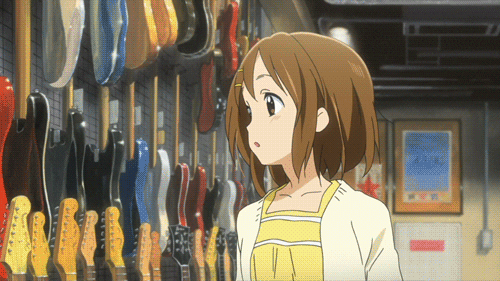 "What kind of guitar should I get for my child?"
If you are buying for a child and they are pint-sized. You should get a 3/4 size guitar. The neck is shorter and they have an easier time reaching. The average sized 2nd grader can reach the top to tune it.
If your child is younger or on the smaller size, you could try a child's guitar. These guitars tend to not be made as well, but I did find the Coco classical guitar at guitar center was actually pretty great for young and older elementary aged kids. The price reflects that, though and if your kid is super rough on stuff I recommend just getting a cheapo toy guitar like this one to start.
"Should I start on acoustic or electric?"
Acoustic. Here's why. The strings are actually harder to push down than electric. If you learn on acoustic, you can play electric. If you learn on electric. It's hard to go to acoustic.
There's two different types of acoustic guitars.
"I didn't even know there were two types of acoustic guitars... good lordt."
The classical guitar, or Spanish guitar, has nylon strings. The neck on the classical guitar tends to also be a little wider and shorter in length. Many of the kids guitars are styled after classical guitars so the strings are softer. You can spot a classical guitar easy by looking at the headstock (the top part where the pegs are).
The acoustic guitar has steel strings and is louder. Personally, I like playing acoustic better because my fretboard is smaller, and it's louder. As with all of these guitars I suggest you feel one in your hands before you purchase it.
If you don't have a wide reach on your hands, then I'd opt for the acoustic though, just because the neck is smaller.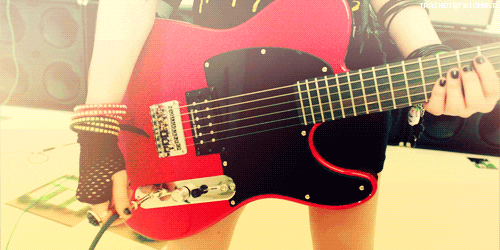 "But I want to play electric guitar or electric bass."
Okay, sweet. As far as starter guitars go, you can't go wrong with a Fender Squire. They are cheap, pretty reliable and readily available. You can get a good starter package with everything you need at guitar center.
I really like Ibanez everything. I feel like they are well made and their bass guitars are my favorite. They are lightweight and the necks are thinner. The Ibanez SG200 is a good starter bass and you can usually find them used. You can get these regular sized or short scale as well. If you are under 5 feet tall you should probably go with the 3/4 size. Bass guitars are longer than regular guitars. To start out, buy a 4 string, not a 5 or 6 string bass guitar. That's more strings then you need to get rollin and might make learning on tabs confusing at first. Plus the necks on those basses are super thick and awkward for beginner hands.
If you go electric remember, you need to get an instrument cable and an amp so you can hear yourself play.
"Should I get one off of some weirdo on Craigslist?"
This is the most common mistake folks make when purchasing an instrument for themselves or others. They don't test out the instrument when they buy it. If you aren't comfortable testing your gear, I encourage you to buy from a music store and not off of FB marketplace, or Craigslist. That way you can return the instrument if it ends up having problems. The main thing to remember is pick up a guitar and feel it. If it's electric, plug it in and play it. Make sure it works. If you don't know how to play, ask an employee at a music store to demo it for you. Especially do this with used gear.
If you want to level up your equipment and already have the starter stuff, then you need to take your butt to the music store and be ready to spend a few hours playing different guitars to find your glass slipper. Write down the ones you like as you play them, or snap some pics with your phone. If you are on a budget save yourself the heartache and don't go into the section where the Martins and Taylors are, you won't want to touch any other guitars.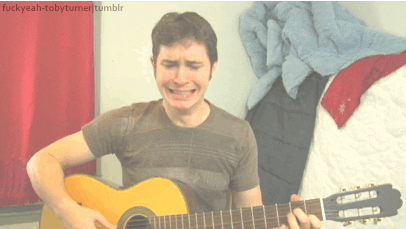 "Do I need anything other than a guitar?"
Some other things to keep in mind to purchase with the guitar are:
-Amp (if buying electric)
-Instrument Cable (if buying electric)
-Guitar Strap
-Metronome
-Music Stand
-Guitar Picks
Hey I know someone who teaches guitar lessons online and in person... This girl named KRYSTLE BALLER.
In the words of Joe Dirt, "It's pretty dang cool."
PS: If you are in the Charlotte area on 12/1/18 come to Free Range Brewery and get sweet deals on used gear from Girls Rock Charlotte! A local nonprofit. Helping the community and finding the gear you need... YES PLEASE!